At Therapy Leeds, we very well understand the struggles and hardships that a female goes through in their entire lives. Counselling will help you better comprehend what is going on and also provide you with the skills you may use to help your partner in cases when the troubles in your relationship are caused by the other person.
You and your companion will witness positive changes in your relationship as a result of attending women's counselling services, regardless of whether or not your partner decides to attend counselling with you. You will gain an understanding of how to best collaborate with your spouse to make your relationship stronger than it has ever been. We are well-versed in all matters about men.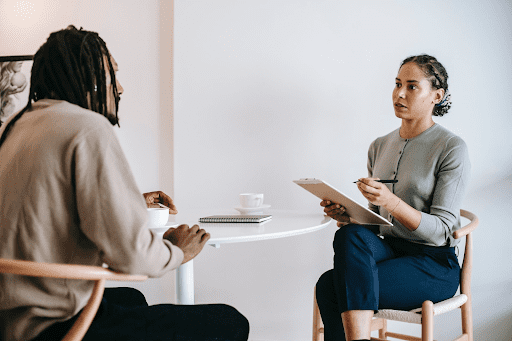 You can immediately begin to take advantage of the many benefits available to you through women's counselling. You have nothing to lose and a lot of ground to make up by beginning counseling as soon as possible. Below are the five ways in which these sessions will help you:
1. Deal with anxiety and depression
Women are more likely than males to seek help for mental health issues, and many of those who do so are dealing with despair or anxiety. They could also be suffering from impulsive or social anxiety personality disorders. Counselling can help by teaching them how to reprogram their thoughts and attitudes, informing them of their alternatives for care, and pointing them toward resources for formal and informal feedback. It can be very illuminating for women who have been unhappy for a long period but have never connected their feelings with the possibility of a mood or personality problem.
2. Improve relationships
A private therapist can help women learn to navigate difficult interpersonal dynamics, such as those with a dominating parent, an alcoholic mother, an abusive husband, or difficult children. The diagnosis of a major illness in one's partner or spouse, or the news that one's daughter is pregnant and dropping out of college, are examples of situations that can cause severe strain on a relationship. Sometimes, however, issues persist over time, such as when one must learn to leave an abusive partner or when one must adjust to life as a single parent.
3. Learn the importance of self-care
Self-care encompasses more than just the superficial acts of grooming commonly associated with it, especially among women. One must practice both external and internal hygiene. It includes eating a balanced diet, visiting the doctor regularly, taking preventative measures, getting plenty of rest, being physically active, dealing with stress effectively, and discovering a purpose in life. The women's counselling services help improve their self-care by allowing them to explore where they fall short and helping them create a balance.
Whether you're seeking solo, couple, or family therapy, you and your therapist at Therapy Leeds always work together toward your shared goal of achieving the health and happiness you deserve.